Access
Tokorozawa Campus
Our laboratory is located on Tokorozawa Campus of Waseda University at around Tokyo, Japan. When you come from central Tokyo, public transport is the best way to reach us. It takes about an hour and a half.
Address:Mikajima 2-579-15, Tokorozawa, Saitama, 359-1192, Japan

You should take a Bus or a Taxi from Kotesashi Station (appx. 15 min.).
Taxi from the station to the Campus may cost round 1,500 yen.
Our Room (Room 534)
Tokorozawa Campus Map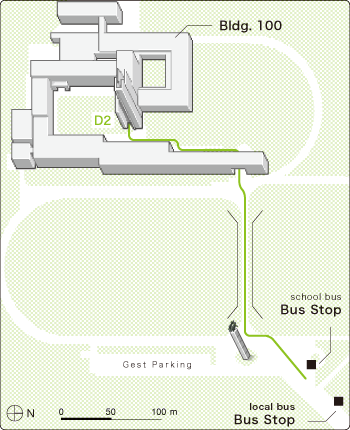 Floor Map (part)